Greetings, adventurer! You've stumbled upon Roleplay Hub, a welcoming community for roleplayers of all types. Whether you post on a forum or chat room, roll dice,
or don a costume on weekends, you'll be among friends here.

Since you're currently browsing as a guest, would you like to register or log in?
Notes
:
1. Click on the document to make it bigger.
2. All the documents had been adapted after original ones from the historical period.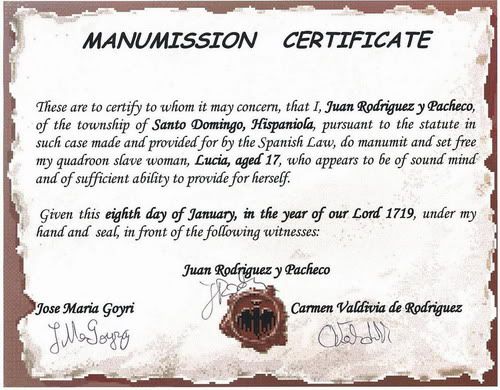 Manumission certificate for a freed slave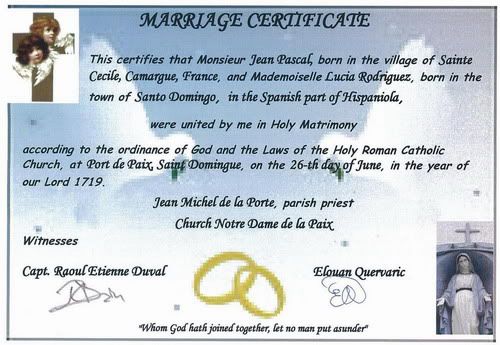 A marriage certificate




A pirate takes the King's pardon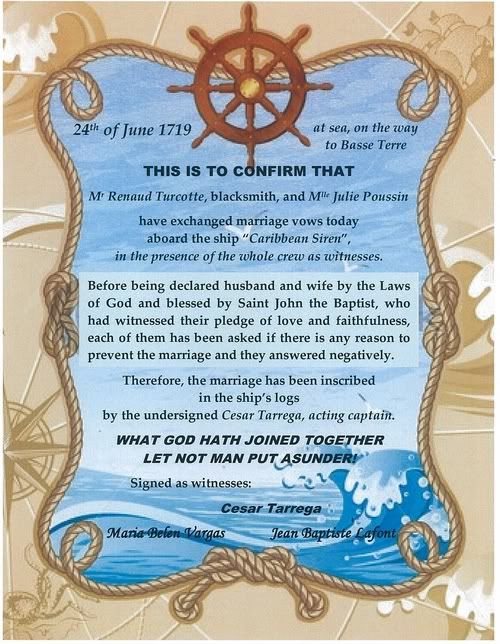 A marriage certificate for a marriage concluded at sea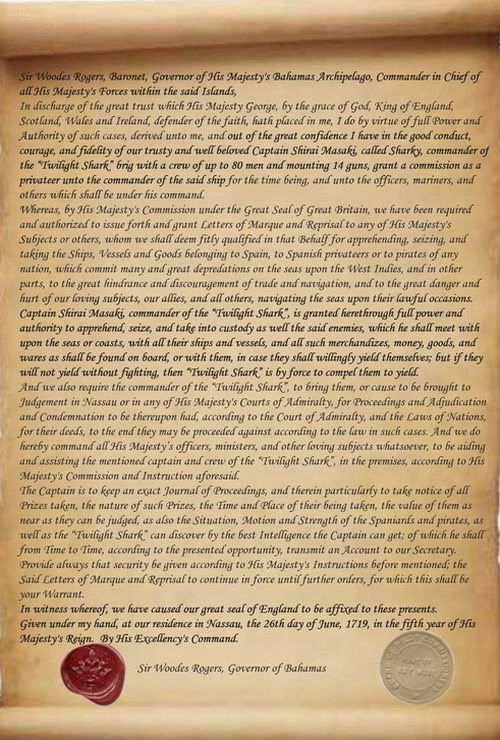 A privateer's letter of marque
---
Other graphics
(well, I might say I own the writing, not the graphic
per se
because I can't photoshop. I crop, resize, write in AcdSee. And the documents above, which are entirely mine, I did them in Word, with clipart, then I scanned them into jpg. I can make graphics only in Word - diplomas, greeting cards, CD covers... I made my own wedding invitations and many other's baptism and other invitations.)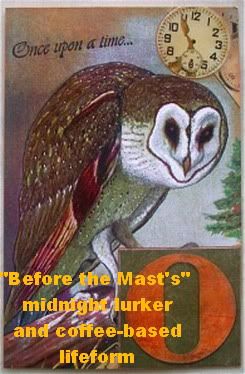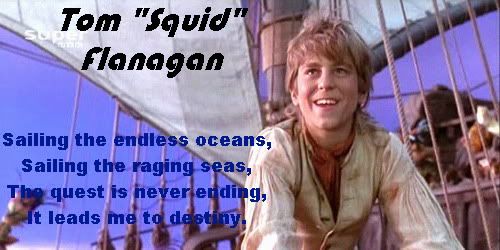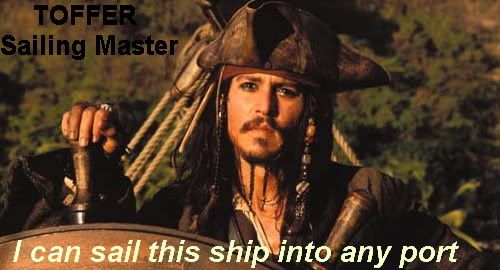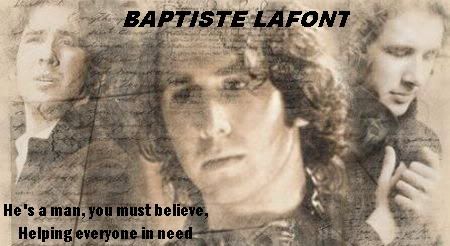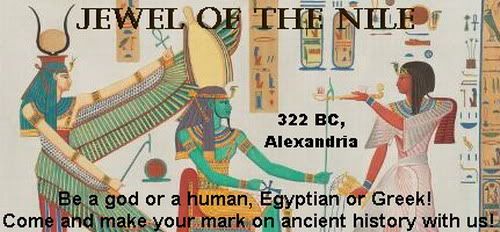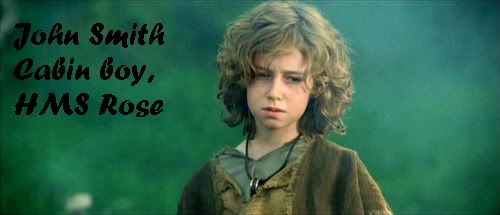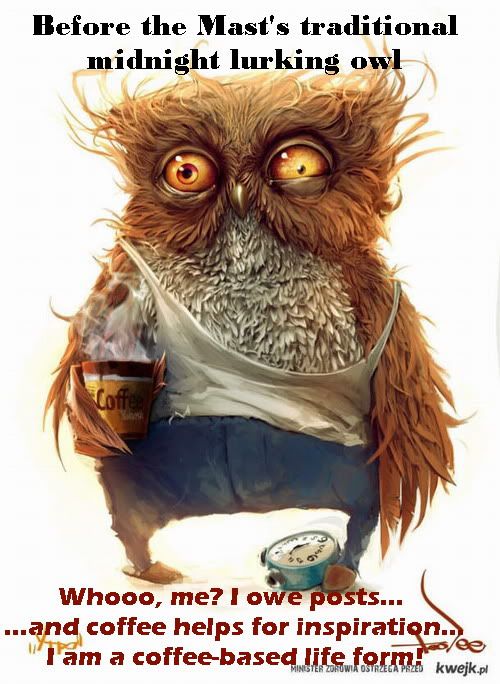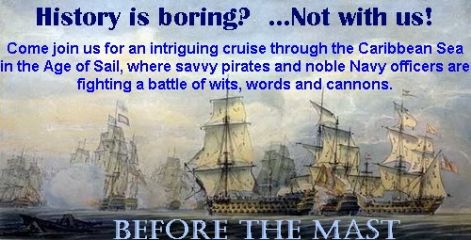 ---
This is the last wedding for a while... IC, the three of them happen within one month, so they arrived to be played in parallel...




Click on the image for a larger version
---
Typographical shapes:



Verses
: "While my guitar gently weeps" by Beatles and "Inside my guitar" by Bellamy brothers.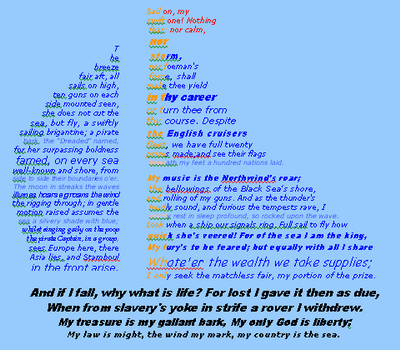 Verses
: the translation into English of "La cancion del pirata" by Jose Luis Espronceda, as sung by Tierra Santa.
---
And some more of my work... Click on the photo to open bigger... I present you first some (forged) manumission certificates - one can acquire anything in Tortuga, for the right price... They have been adapted after original ones, though.


Last edited by
Elena
on March 16th, 2012, 2:00 pm, edited 1 time in total.
---
And a certificate for two matelots... but no, it is the classical, Exquemelin's
matelotage
, not the... particular ones highlighted later (which yes, existed, but they weren't the norm)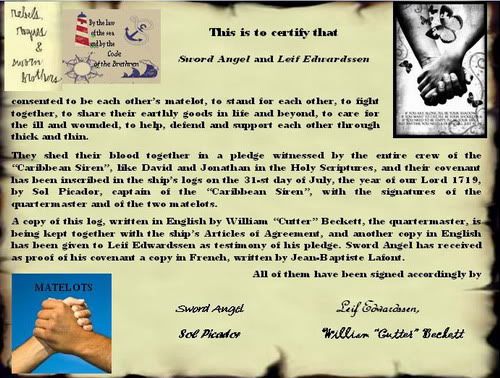 ---
---
Who is online
Users browsing this forum: No registered users and 1 guest
Dislike seeing ads as much as we do? Click here to remove them!